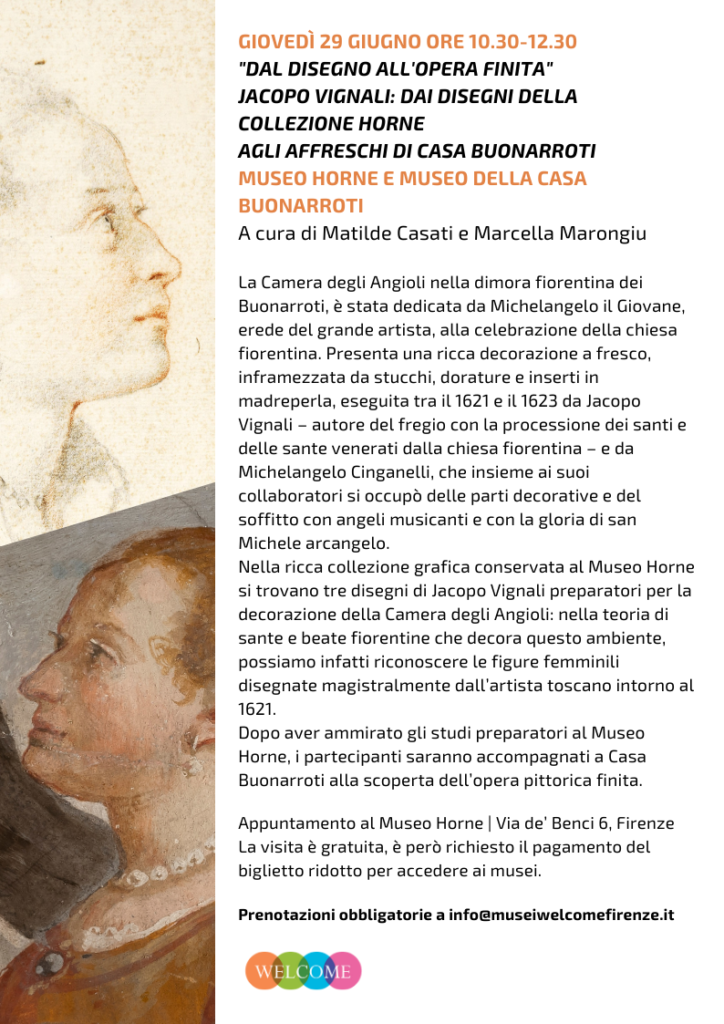 In June and July 2023 the Musei Welcome Firenze network is organising a new cycle of conversations ARTI E SCIENZE – VISITE A DUE VOCI NEI MUSEI FIORENTINI, three summer appointments to explore new themes with a multidisciplinary approach.
The first appointment, entitled Dal disegno all'opera finita, will be held at the Museo Horne and the Museo della Casa Buonarroti on Thursday 29 June from 10.30 am to 12.30 pm.
The visit is free of charge, however, payment of a reduced ticket is required to access the museums.
In the case of guided tours to two museums, visitors must go to the second museum independently after the visit to the first museum.
Reservations required at info@museiwelcomefirenze.it
For the complete programme and further information, please visit https://www.museiwelcomefirenze.it/2023/06/14/arti-e-scienze-3/ and see the attached sheet.