Exhibition curator: Alessandro Cecchi
Florence, Casa Buonarroti, 26 September 2023 – 8 January 2024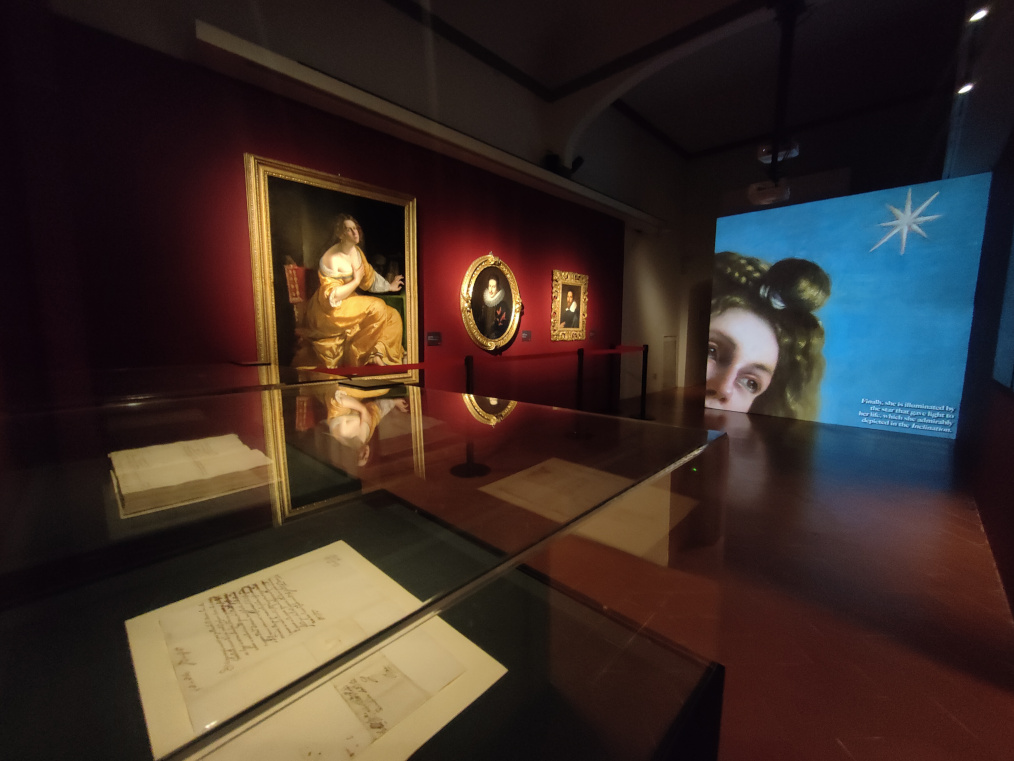 The restoration of Artemisia Gentileschi's Inclination, originally placed on the ceiling of the Galleria Buonarrotiana, generously financed by Calliope Arts and Christian Levett, has allowed a reinterpretation and appreciation of the work that was unthinkable before the intervention, and further discoveries have come from the diagnostic investigations that have revealed the original intentions, the preparatory drawing and the original painting, later partly veiled by Baldassarre Franceschini known as the Volterrano, commissioned by Leonardo Buonarroti, nephew of the commissioner Michelangelo Buonarroti the Younger, who was scandalised by the nudity of the allegorical female figure.
The importance and novelty of these findings and the need to communicate them to the public made it possible to set up the exhibition on the ground floor of Casa Buonarroti.
The first section, entitled La Fama (The Fame), is dedicated to the Florentine years (1613-1620) of the now famous painter, protected by Grand Duke Cosimo II de' Medici, and accepted, on 19 July 1616, the only woman, into the Accademia delle Arti del Disegno.
Alongside paintings belonging to the Casa Buonarroti such as the restored Inclination and the Portrait of Michelangelo Buonarroti the Younger, who was the commissioner, by Cristofano Allori, datable to around 1610, there is a valuable portrait of the Grand Duke, by Sustermans, from the Corsini Collection, and Artemisia's St. Mary Magdalene from the Galleria Palatina in Palazzo Pitti, commissioned by the Medici and recently restored, in a confrontation with the Inclination that has a great impact on the public.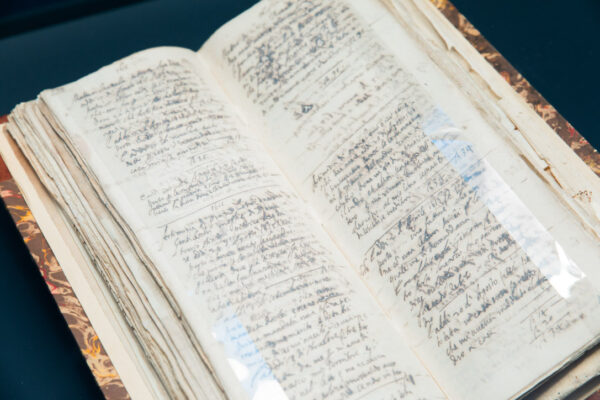 The second section is dedicated to the Inclination and its author's relations with the commissioner, attested by the autograph documents conserved in the Buonarroti Archive and relating to the invention of the ceiling, of which the canvas is a part, the payment of 34 florins for the painting, far higher than that received by her male colleagues, and Gentileschi's need for money for debts incurred by her and her husband.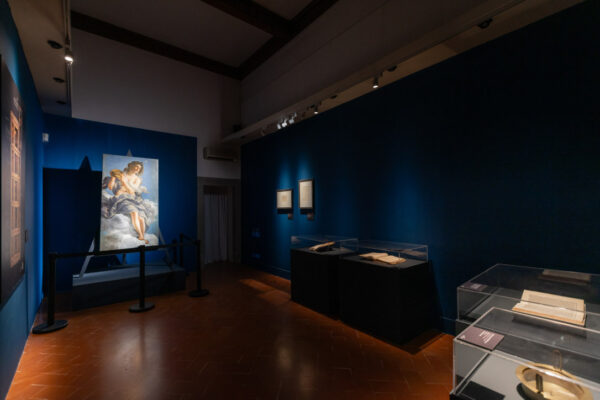 An antique compass, from the Museo Galileo, like the one held in the hands of the allegorical figure, documents Michelangelo and Artemisia's contacts with the world of science and, in particular, with the scientist Galileo Galilei.
The third section is entirely dedicated to the complex restoration work and the investigations it entailed, illustrated by a video that allows the public to retrace the exciting stages of an exemplary operation that involved the highest scientific professionalism and that will hopefully be followed by other interventions for the conservation and protection of the priceless heritage of Casa Buonarroti.
The exhibition design and multimedia installations has been created by Massimo Chimenti / Culturanuova srl.
See the Tralier of the Artemisia UpClose Exhibition – Artemisia in Michelangelo's Museum
For detailed information on the Inclination restoration project and to follow the various steps that led to the final result visible in the exhibition, through a series of evocative videos, click HERE